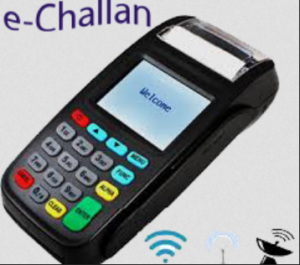 In India, mostly drivers do not take any professional training and learn driving from somebody in family or from some friends. This is the reason traffic rules are never learnt properly that invites e-challan. People learn driving but without knowing the details of traffic rules. And even if the traffic rules are known then there are some who have a habit of breaking rules too, which affects the entire system very badly.
Basic rules you should follow to avoid e-challans:
17 is the legal age of driving in India
Driving or riding with a copy of your license
Driving or riding a copy of your vehicle registration number
Driving or riding with pollution check certificate
Do not jump the traffic lights
Do not run vehicles in high speed, then what is recommended
Driving or riding with number plate in place
Do not drive/ride on the wrong side of the road
Wear your helmet while riding bikes and scooters
Person sitting behind the rider too should wear helmet
Not more than two persons in bikes
Do not drive in no drive area
Do not try to overtake in a wrong way that is against the traffic rules
Wear your seat belts while driving
Passenger sitting on front seat along with driver should also wear seat belts
Do not use dark sheets to cover your vehicle windows
Do not talk over the phone while driving
Do not drink alcohol while driving or riding
Do not ignore road signs
Traffic rules are very necessary for your safety on the road. Breaking traffic rules can not only harm you but in many cases can be unsafe for others too. Traffic police in India issues challans to commuters who violate traffic rules. It is always better to safer than sorry. But many times, you unknowingly break the rule and you come to know about it only after you receive e-challan at your address of correspondence.
If you have ever come across this situation where you were caught breaking traffic rules then unlike you going to court or designated place to pay the fine, you can now simply use websites and apps like Paytm, PayU, PhonePe, QuickPay, Mobikwik, etc to pay your challans. The steps are very easy and simple and you will find it very convenient too to pay your e-challan fine. You only have to login to the website or app and after entering the requested fields you can make you payment then and there. You only have to enter city name, challan/vehicle number and select the payment mode that is Credit Card, Debit Card, Net banking or Online Wallets. After making the payments, you will also receive digital invoice. The documents that traffic police seize from you are dispatched to your address via postal services by the concerned police department.
The process is very easy and also safe and secure. Also, transparency is optimum.